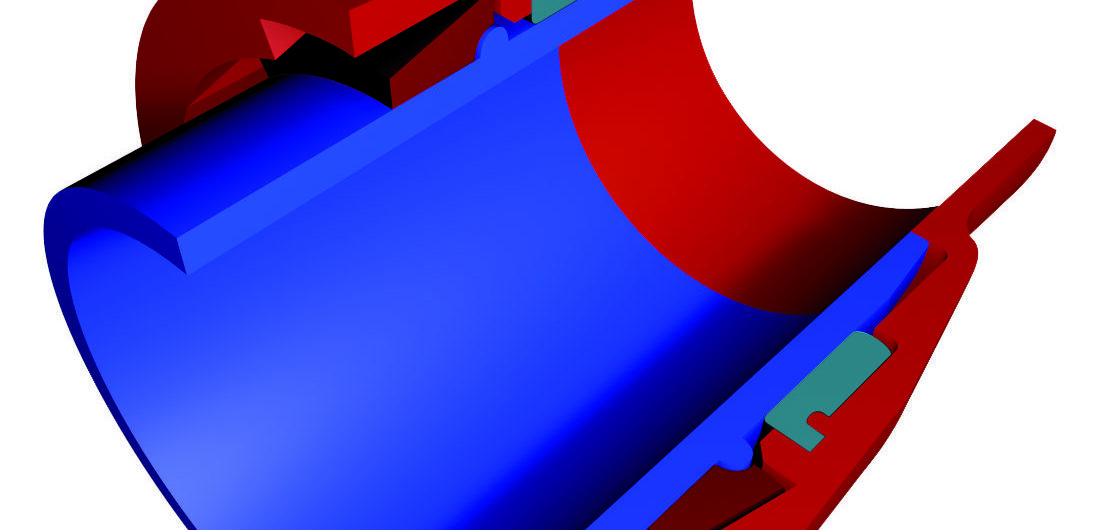 Recently, meeting the expectations of our Customers, we have introduced to our offer the blocked connections fittings size up to DN1200. The research, conducted at the accredited Material Strength Laboratory of the Faculty of Mechanical Enginering at the Gdańsk University of Technology, was successfully completed and confirmed the effectiveness of the technology.
Blocked connections fittings MATERBUD NT are an excellent alternative to traditional socket connections installed in difficult urban terrain.
Recommendations for using blocked connections:
significant dynamic loades
difficult geological conditions which prevent building cocrete stop blocks (and/or significantly raising the cost of their costruction)
construction of pipelines witch large inclination angles
construction in conditions of low bearing capacity and/or low land stability (e.g. below the groundwater level)
methods without trenching, directional drilling, especially when crossing watercourses
complicated installation system in thickened underground infrastructure of cities.